23 destinations to choose from to pursue an MBA
At the end of the Bachelor program, Vatel gives you the choice of continuing in a Vatel school which offers the MBA program (list below). It's up to you to determine the country, the city and the language in which you wish to pursue and to discuss your plan with the Academic Department of the school!
Pays
Ville
Langue(s) d'enseignement
Argentine
Buenos Aires
Espagnol
Bahreïn
Bahreïn
Anglais
Belgique
Brussels
Français / Anglais
Chine
Suzhou
Anglais
France
Bordeaux
Français / Anglais
Lyon
Français
Nantes
Français
Nîmes
Français / Anglais
Paris
Français
Ile Maurice
Quatre-Bornes
Français / Anglais
Ile de le Réunion
Saint-Paul
Français
Madagascar
Antananarivo
Français
Malaisie
Kuala Lumpur
Anglais
Maroc
Marrakech
Français
Monténégro
Podgorica
Anglais
Rwanda
Kigali
Anglais
Singapour
Singapore
Anglais
Suisse
Martigny
Français / Anglais
Tunisie
Tunis
Français
Turquie
Istanbul
Anglais
USA
Los Angeles
Anglais
San Diego
Anglais
THE MARCO POLO EXCHANGE PROGRAM
Vatel gives students the opportunity to spend their second year on one of the 54 Vatel campuses, anywhere in the world.
This is the chance for the students to discover a different country and a new culture, as well as learning an extra foreign language while continuing their studies.
---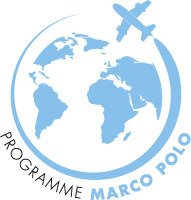 The school year is validated and the ECTS credits are awarded. The students can also do their internship in the host country.